Links and Online Resources

V-Linc is a non profit organization of volunteers in Maryland, who team together to improve the independence of individuals with disabilities and the elderly.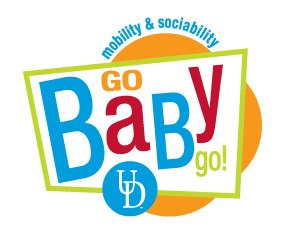 Baby Go is the umbrella brand of research/consulting/design group led by Drs. Cole Galloway, Michele Lobo and Sam Logan. Thousands of parents, clinicians, students and community members from across the world have helped to modify toy ride-on cars for kids with disabilities through the University of Delaware's GoBabyGo! program.
| | |
| --- | --- |
| | Able Home is a showcase home for demonstrating enabling technology that will allow persons with disabilities to live in a home residence with dignity and comfort. |
| | V-Linc is a non profit organization of volunteers in Maryland, who team together to improve the independence of individuals with disabilities and the elderly. |
| | May We Help is an non profit organization of volunteers who design and create unique custom solutions for individuals with special needs to engage in and pursue their passions. |
| | Baby Go is the umbrella brand of research/consulting/design group led by Drs. Cole Galloway, Michele Lobo and Sam Logan. Thousands of parents, clinicians, students and community members from across the world have helped to modify toy ride-on cars for kids with disabilities through the University of Delaware's GoBabyGo! program. |
| | Exists to improve the health status and enhance the quality of life for people with physical disabilities. |
| | Source for Information on Assistive Technology |
| | The National Wildlife Turkey Federation's Adaptive Gear Links. |
| | Enabling eligible South Carolinians with disabilities to prepare for, achieve and maintain competitive employment. |
| | Serves families in which either parent or child has a disability. |
| | Special toys and products. |
| | Guide for Online Colleges & Disabilities |